A vibration of the heart
That moves this galaxy
The thought that shakes your soul
We call this courage
Right, with my courage
Definitely, even history
Yes!
I'll repaint it for you
If desperation throws away
Its weakness
Born is a celebration
I'm gonna run
Kicking away enemies
Right into a different time period
Now, I'll make it for you.
Hopefully, a new world.
Yes!
The miracle that opens at a determined time


A strong power
Surpassing other powers
That is Will Power.
It moves at a speed
That even breaks the barrier of time
The flame that burns
More than other flames
The Will Power of Light.
The burning determination
In search of its dream
That is here








Hikari No Will Power/ Will Power of Light
(Trunks' Image Song)
English Translation: K. Miyazaki
Editted By: Kahea
Sung By: Hironobu Kageyama

[Enter Destiny: A Mirai Trunks Shrine]
Destiny has been visited since 4/21/99.
---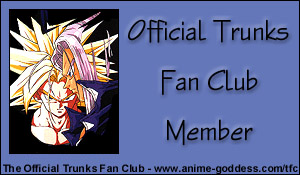 [ Previous 5 Sites| Skip Previous| Previous | Next]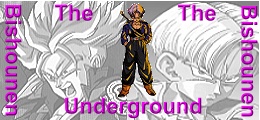 This RingSurf The Bishounen Underground Webring Net Ring
owned by Nodoka Seishinseii. Destiny: A Mirai Trunks Shrine.
---
Page Design © 2001. Hikari no Michi Inc.
Disclaimer: All work displayed on this site are properties of their respective owners and are credited to those great people who have made them. I do not take the praise for the talents of others and so in the same idea, please do not take things from this shrine and place it on your own website without asking permision and/or giving the work its proper credit.